Veterinary Education at our core
Partnering with VetCT is a commitment to excellence in training the next generation of veterinary professionals. We provide high quality, virtual veterinary training for universities that empowers their students to improve the health and well-being of animals.
Leaders in Virtual Veterinary Education
VetCT pledges excellence in developing and delivering education and training with our College of Veterinary Medicine partners. Our services are available as single courses and standalone sessions that augment competencies, through to solutions that support diagnostic imaging residency programs.
VetCT is a leader in providing virtual educational content and services that support the entire veterinary ecosystem. We were the first to develop a comprehensive online veterinary training content catalog used in many AVMA accredited veterinary schools across North America.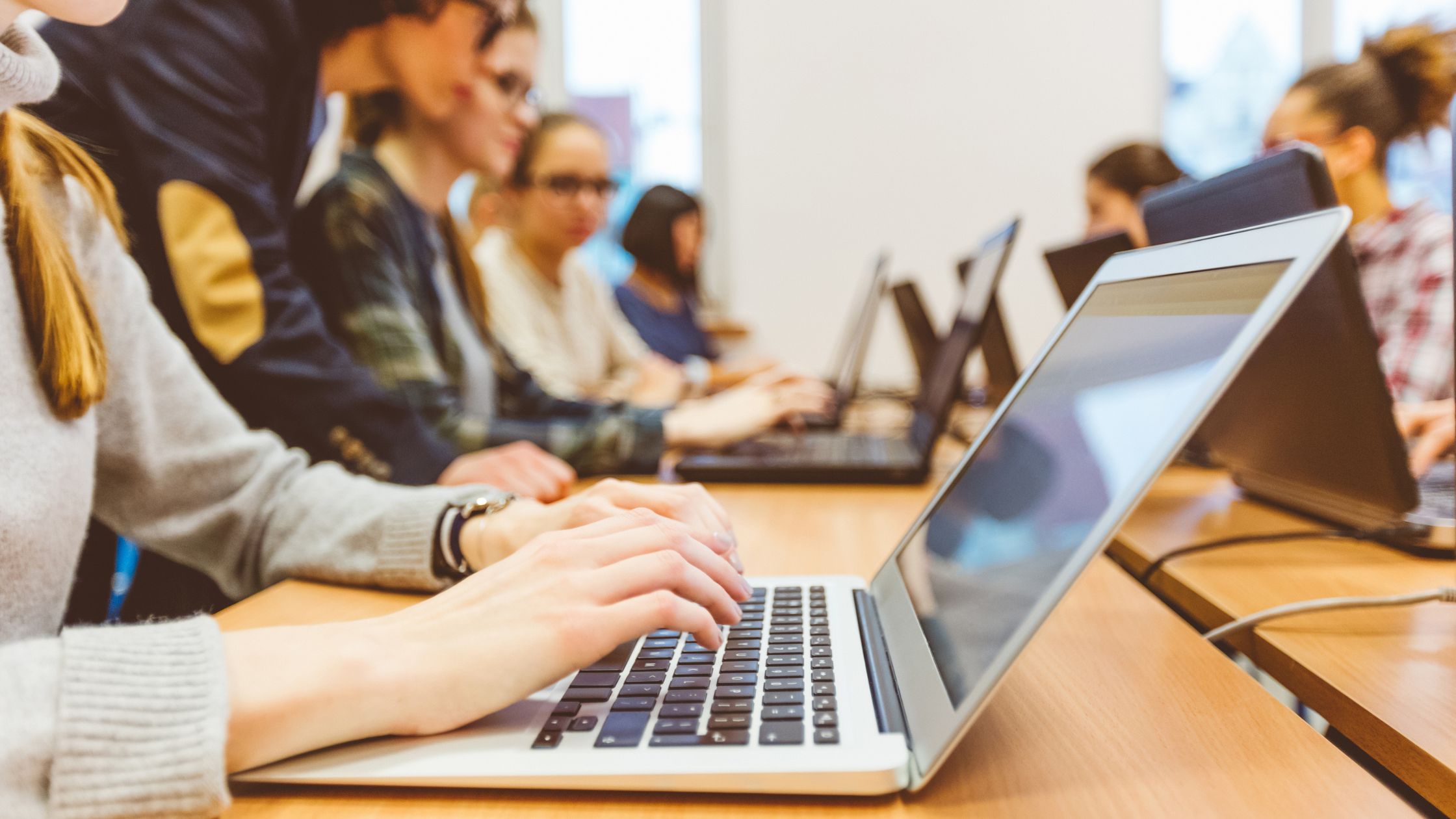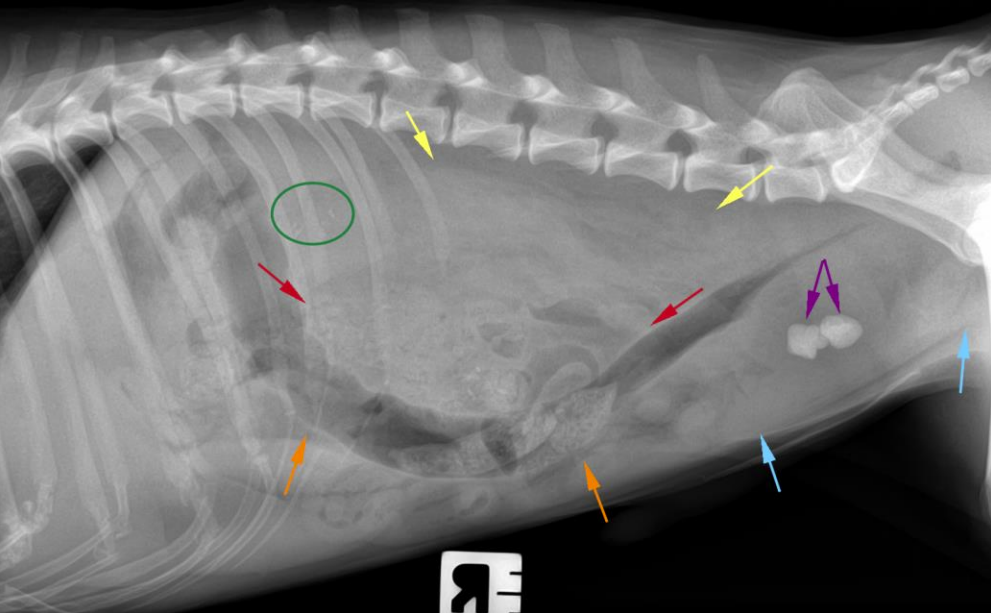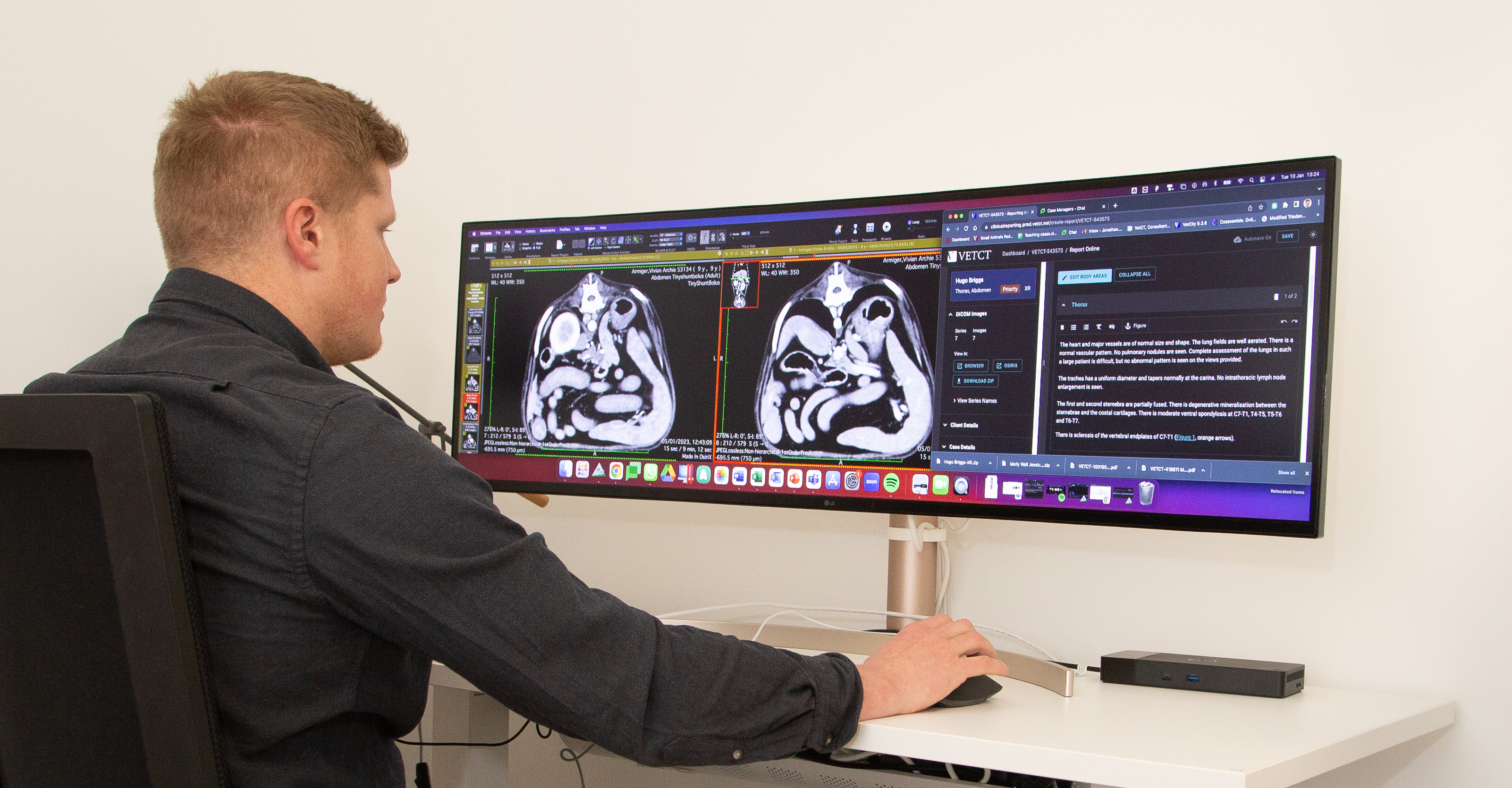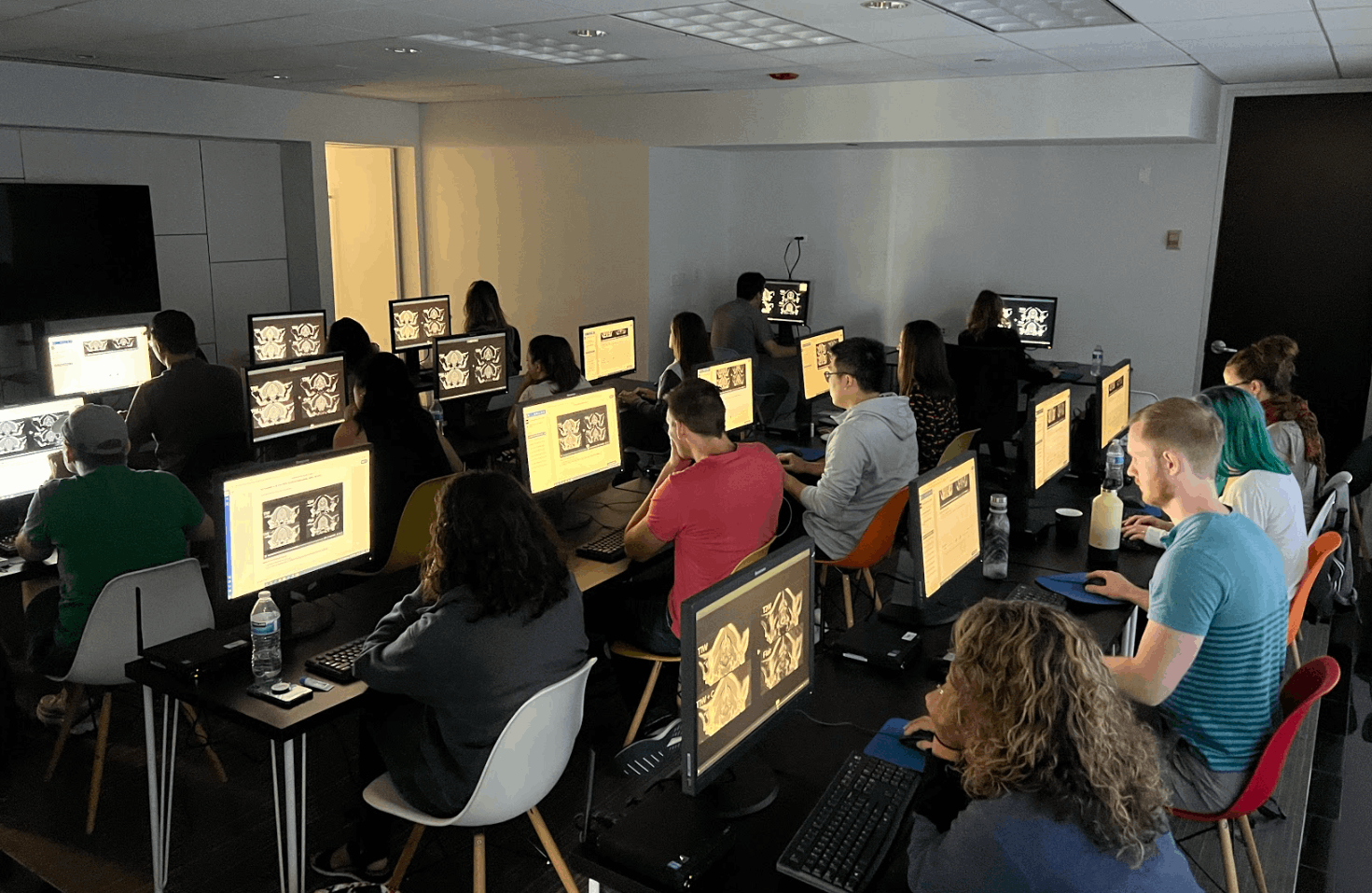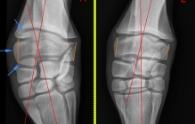 Veterinary Pre-Clinical Educational Content
Online Veterinary Diagnostic Imaging Training
Our Diagnostic Imaging course is for veterinary medicine students. It combines asynchronously delivered modules comprising videos and interactive exercises with weekly live lab sessions with VetCT radiologists.
This hybrid delivery model fosters independent learning within a structured and supportive learning environment.
The Diagnostic Imaging Course may include:
Introduction to Diagnostic Imaging
Musculoskeletal Radiographic Interpretation
Thoracic Radiographic Interpretation
Abdominal Radiographic Interpretation
Equine Radiology
Introduction to Advanced Imaging
Virtual Rounds
VetCT radiologists provide in-depth instruction to veterinary students at several world-renowned veterinary colleges.
Students learn in small group settings of six to ten and are challenged to review a set of cases, create a radiology report, and present their findings to the group. A VetCT radiologist reviews the reports, then leads thoughtful discussion, expanding learning and answering questions.
Virtual rounds lead fourth year students through four prepared case collections in radiography. These include:
Thorax
Abdomen
Musculoskeletal
Large Animal
Clinical Training and Resident Education
Virtual and In-Person Locums
VetCT is proud to act as a virtual locum and in-person locum for partner clinics around the world. Through providing a virtual locum, we combine live teleradiology with videoconferencing. Our in-person locums are well respected and help provide excellent relief and support.
Our locums interact, virtually or in-person, with on-site clinicians to provide real-time case discussion, radiology reporting and resident support.
Resident Overreads
VetCT provides an asynchronous overread service that enhances on-site resident learning, while also ensuring that resident radiology reports are comprehensive, correct, and finalized by an ACVR/ECVDI diplomate.
Residents draft and submit radiology reports to VetCT where our team of world-class radiologists edit and finalize reports before sending a final report back to the client.
Examination Boot Camp for Diagnostic Imaging Residents
VetCT offers yearly, instructor-led, in-person boot camp events for veterinary residents preparing for their ECVDI or ACVR examinations.

These boot camps include:
Case reviews
Small group discussions
Breakouts to collaborate with colleagues preparing for the same examinations
Resident Support Program
VetCT can support residents with residency training. We partner with universities to develop a process that reinforces a resident's previously acquired knowledge to support them through successful completion of their project. Veterinary residents also benefit from our extensive case database to help in the advancement of diagnostic imaging.
FAQs
Why VetCT Education?
Our unique blend of right-minded innovation and VetCT kindness is embraced by University leaders, clinicians, students, and residents alike.
Do our students speak directly to a teaching radiologist?
Yes, depending on the service, the experience is immersive and provides an opportunity for connection with our teaching radiologists.
What credentials do VetCT teaching radiologists have?
Our teaching radiologists are veterinarians and additionally hold board certifications via ACVR, ECVDI, FANZCVM, and EDI . Many have experience as professors.
Do you teach using our curriculum?
Our veterinary student teaching includes content and services that can be used within various curricular structures.
How much does it cost?
Costs will vary depending on your needs. However, we strive to establish rates that are beneficial for the universities. Contact us for more information.
How can I learn more?
Speak to a member of our team at a time of your convenience. Please use the 'Contact Us' form and we will be in touch.
What types of extra services of you offer?
Our fantastic team of specialists provide remote support through our teleradiology, teleconsulting and education services to all parts of the veterinary ecosystem: vet students, new graduates, interns, residents, veterinarians, veterinary nurses and specialists.
Ready to try VetCT for yourself?
Simply download our app on either the App Store or Google Play

Simply register for free, then a member of our client success team will contact you to get you started. Or if you'd prefer to use the desktop version please contact us at sales@vet-ct.com and we will set you up with an account.

Once your account is created, you're ready to start uploading cases and you can invite other members of your team to view your cases in a shared clinic account. It couldn't be easier.