Leaders in Equine Radiology
VetCT is proud to have one of the largest teams of Equine diagnostic imaging specialists in the world. We combine a wealth of experience with a collaborative approach, working with you to reach the best outcomes for your patients and clients.
Experts in Equine Diagnostic Imaging
VetCT is committed to supporting veterinary teams in delivering the highest standards of care to patients. Our equine radiologists have a wealth of clinical experience - from leisure horses to elite racehorses - and work with you to optimize care for all your patients and clients.

We understand first-hand the challenges equine practitioners face and we strive to help our partner clinics deliver outstanding clinical care and client satisfaction.
What do we offer?:
X-ray, CT, MRI, nuclear scintigraphy and pre-purchase image reporting
A global team of clinically-trained case managers to support you around the clock
Turnaround times to meet your needs with 99% of reports delivered on time
Trusted, clinically relevant high-quality annotated reports
A clinical warranty for each of our radiology reports.*
Practice-specific advice and support to enhance X-ray, CT, MRI and nuclear medicine image acquisition
User-friendly, easy access to our platform and VetCT App to view cases and communicate with our specialists
*see terms and conditions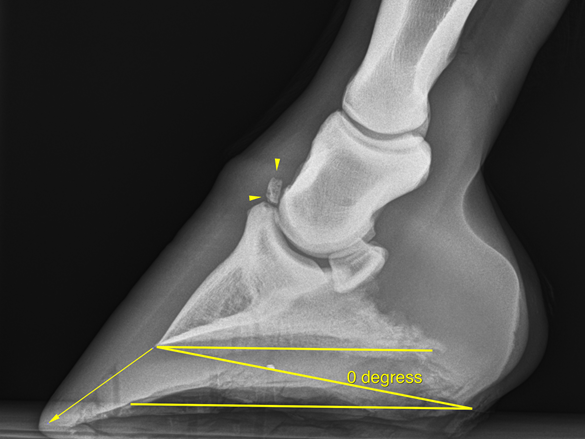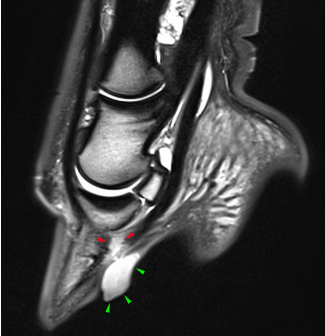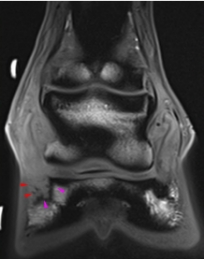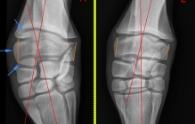 Turnaround times you can trust
How it Works
1. Send Images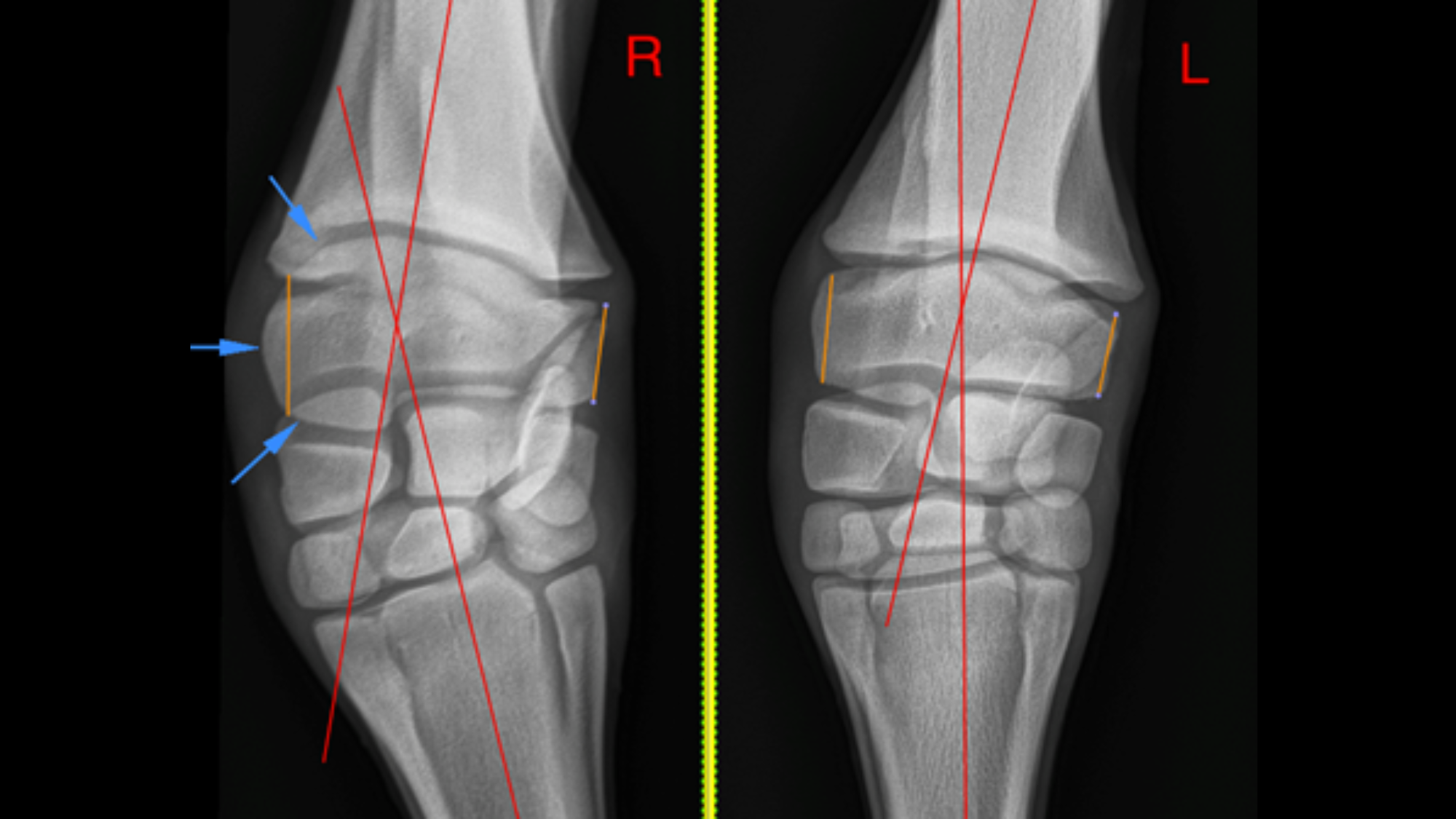 Automatically send DICOM images
You can send digital images by uploading them straight to our website. Alternatively, it's easy to set up automatic DICOM send from your machine. This also provides a back-up of all your imaging files.
2 Add case history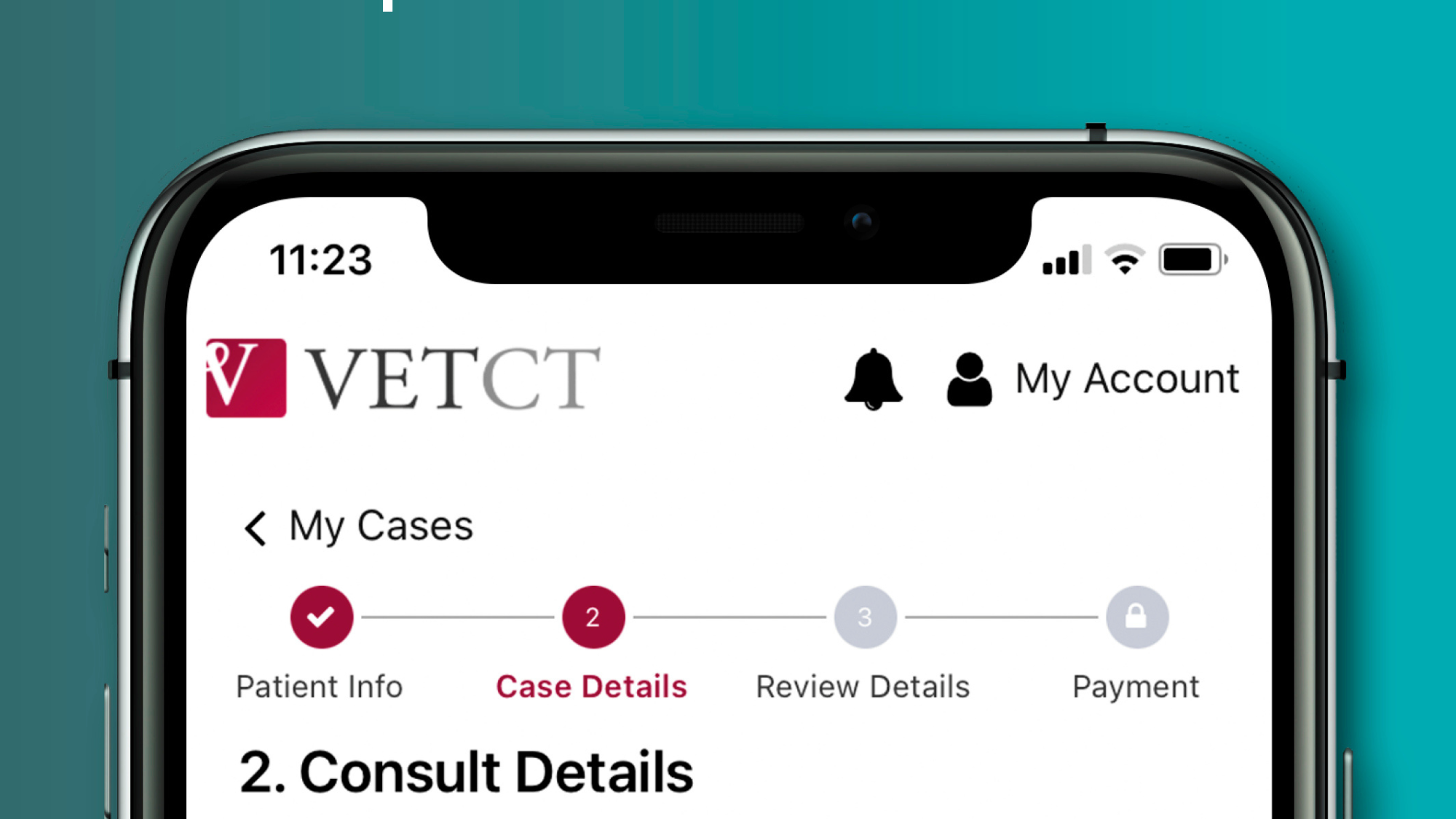 Add patient details and history via your computer or the VetCT App
Writing a relevant clinical history will give our equine diagnostic imaging specialists the best insight to correlate imaging findings with your findings. They will evaluate the images and describe any abnormal findings in light of your clinical examination and particular concerns you may have,improving the clinical application and relevance of the report.
3. Choose turnaround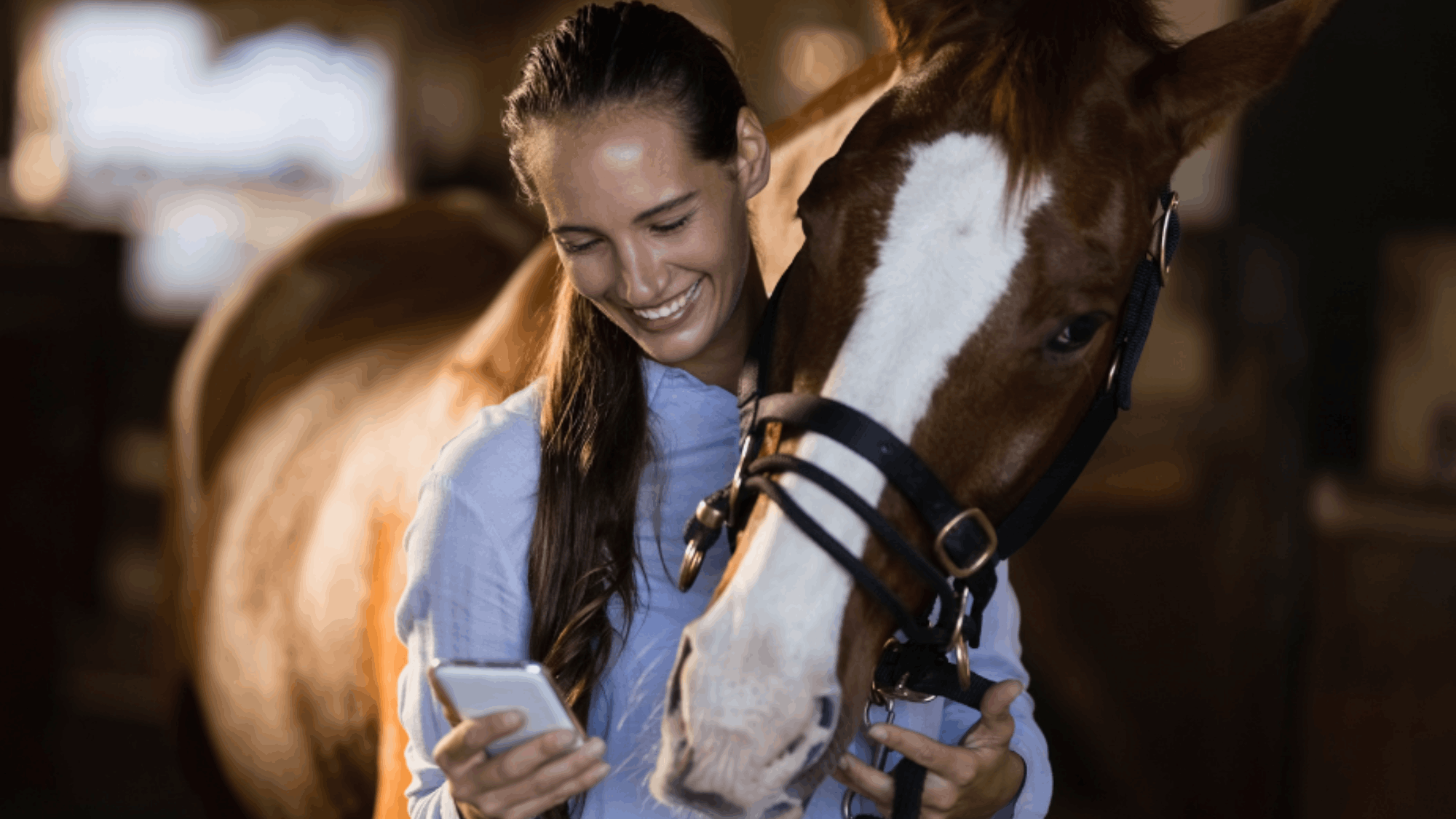 99% reports delivered on time
Choose the turnaround time to suit the clinical status of your patient, from 1 hour to 24 hours depending on the clinical urgency. Pre-purchase imaging is reported within 48 hours. This is because two diagnostic imaging specialists review your images, strengthening both clinical and legal assurance.
4. Receive report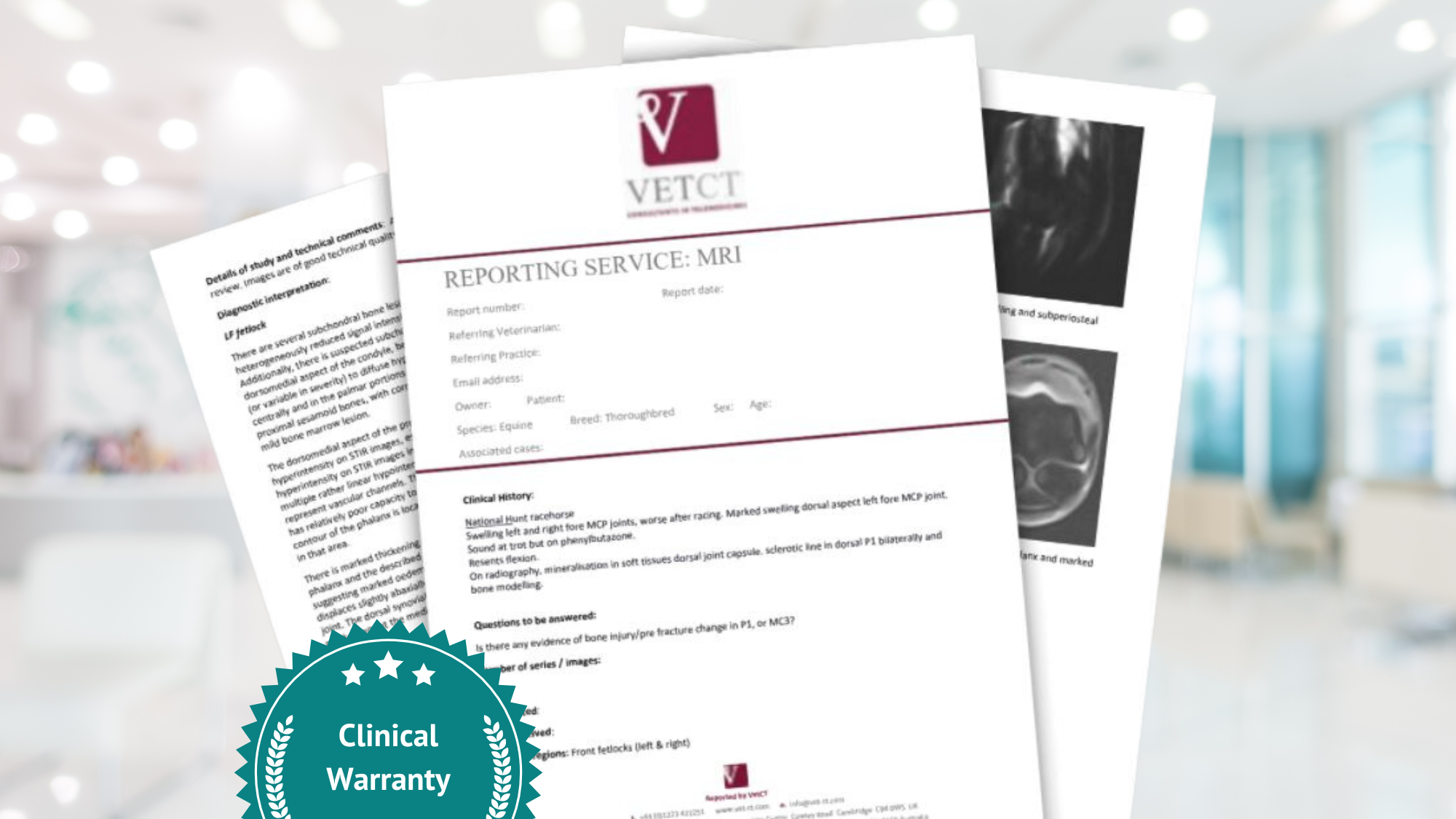 Feel confident with reports you can trust
Every case you submit will be thoroughly reviewed and you will receive a detailed report written by one of our equine diagnostic imaging specialists. Each report includes your images with annotations explaining what we've found, enhancing understanding and providing a valuable aid to share with owners.
5. Client support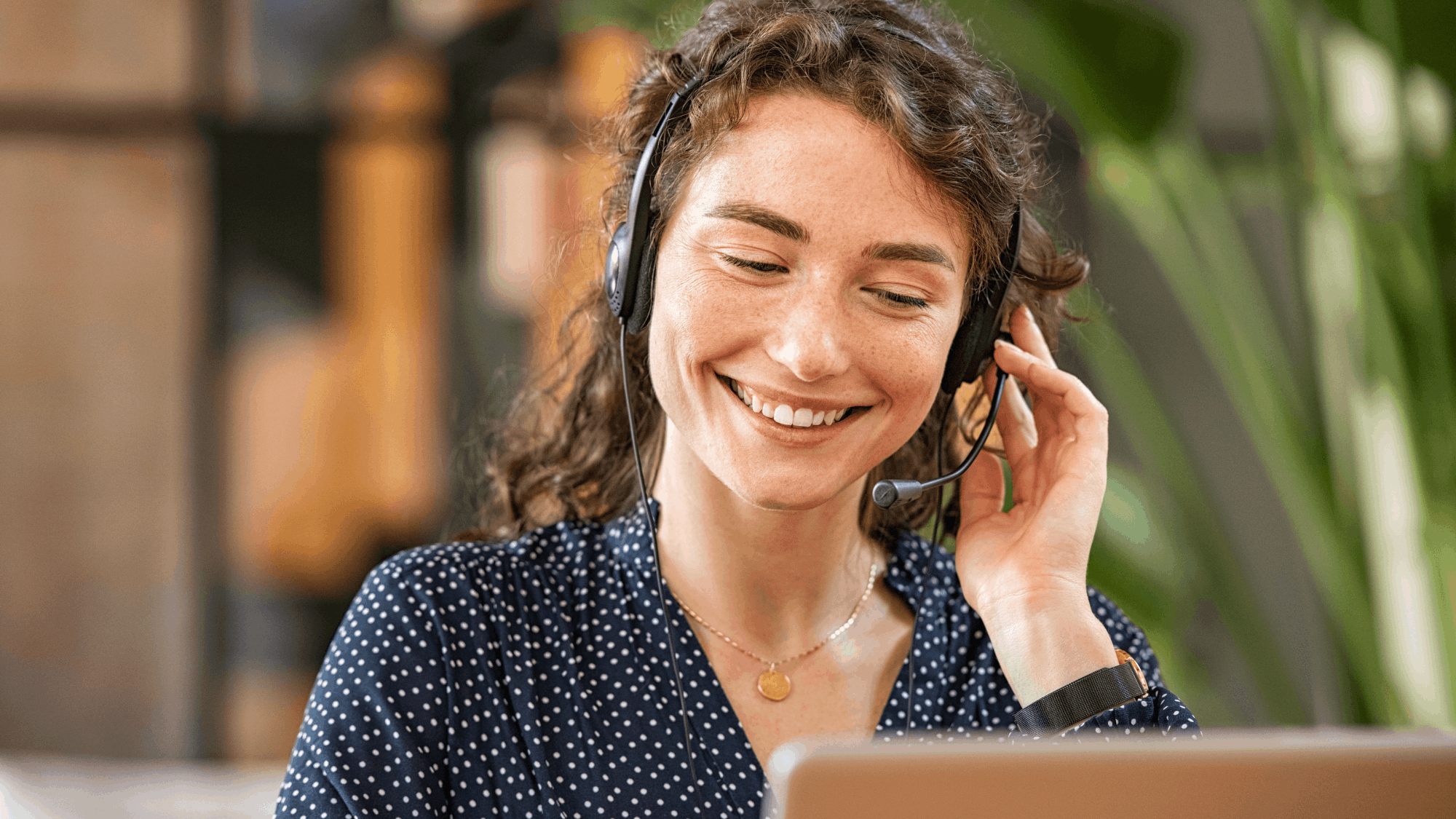 Have questions? Get instant access to our clinical support team
Our online platform gives you unlimited access to our specialists to ask about cases, and our clinically-trained case managers provide rapid 27/4, 365 IT and technical support. If you have any questions about a report in light of your clinical assessment, please do not hesitate to contact us.
Meet our Radiologists
Every member of our specialist team has extensive clinical experience and imaging expertise, working in some of the most highly-regarded equine hospitals in the world with a range of athletic disciplines. This wealth of experience, combined with their involvement in research and collaborative approach to cases, means our team offer excellent image reporting and up-to-date, practical advice on the significance of the imaging findings in the context of your clinical examination and the needs of your clients.
Our team discusses cases regularly and we maintain a rigorous quality assurance process including regular internal training to uphold our 99% reporting accuracy.
Testimonials
Here at Loomis Basin Equine Medical Group we have been using VetCT to interpret our radiology reports for over a year. Their service is timely, friendly, and informative. The detailed reports with pictures of our radiographs and mark-ups on pathology are reported quickly and informative for both practitioners and clients. Our clients greatly appreciate receiving these and we, as doctors, feel reassured and confident in our case management having a specialist opinion. I cannot say enough about how friendly and efficient their customer service is with fast responses and resolutions to email questions.
Dr Grace Monmaney, DVM, Veterinarian
Loomis Basin Equine Medical Group, California, USA
We have used VetCT for interpretation and reporting of our MRI and CT images for over a year now and are highly impressed with the service. The online platform is quick and easy to use so we can continue our busy workload, whilst the rapid reporting turnaround time ensures we continue to provide optimal service to our clients. The reports are written by equine radiologists with a high level of clinical experience in the racing and performance horse industries with an excellent understanding of our client's needs. They are always happy to discuss cases and provide practical clinical comments to help us do the best for the horses.
Dr Ger Kelly, MVB, MRCVS, Diplomate ECVS, Consultant Equine Surgeon
Fethard Equine Hospital, Ireland, UK
VetCT have been incredibly helpful not only in the set up and implementation of our standing MRI service but also the ongoing education, feedback and tricks for improving image quality. We know we can rely on internationally recognised equine imaging specialists to provide fast, accurate, detailed reports for our clients and referring vets and that they are always available to provide advice to assist with optimising our images.
Dr Barny Fraser BVSc MSc CertES(Orth) DipECVS AFHEA MRCVS,RCVS, EBVS® and VSBWA Registered Specialist in Equine Surgery, Associate Professor of Equine Surgery
Murdoch University, Perth, Australia
We simply could not provide the service we do without the support of VetCT, from tips and tricks on image acquisition in real time, CPD for our team and a quick turn around with reports, what they provide is unrivalled. VetCT are also working with us to provide support to remote and rural veterinary practitioners and vets in low- and middle-income countries. We look forward to strengthening our collaboration with VetCT for the benefit of equidae globally.
Dr Patrick Pollock, BVMS, PhD, CertES(Soft Tissue), DipECVS, FHEA, FRCVS, Director and Equine Surgeon.
The Glasgow Equine Hospital and Practice at the University of Glasgow's School of Biodiversity, One Health and Veterinary Medicine
The team at Hambleton Equine Clinic cannot praise the team of exceptional radiologists and support staff enough. The reports have always been sent through super quick and the reports themselves are highly informative and annotated, providing vital information for developing treatment and rehabilitation plans for our patients, as well as helping clients to see and understand the pathologies present.
TBC
Hambleton Equine Clinic, Yorkshire, UK
I would like to thank the imaging specialists for their fantastic reports. They have not only been insightful anatomically and diagnostically, but also helpful guidance in further investigations and treatment.
Dr Lindsey Bluth
Millennium Veterinary Practice
FAQs
Which imaging modalities do your equine team interpret?
Our team of equine diagnostic imaging specialists report MRIs, CTs, X-rays, pre-purchase imaging and nuclear medicine studies.
What are your turnaround times?
Our standard turnaround times for X-ray, CT, MRI and nuclear medicine cases are up to 24 hours. The turnaround time for our pre-purchase imaging is up to 48 hours because two equine radiology specialists review and report the images. At certain times of day, depending on clinical need, we are able to offer urgent and priority reporting. You will be informed by our team of case managers at case submission if we are able to provide this for your case.
How much does your teleradiology service cost?
We offer a competitive pay-per-case service with no retainer fee or contracts required. Contact our Equine Teleradiology Manager Charlotte at sales@vet-ct.com to discuss our price list.
How do I submit a case to VetCT?
First, send your DICOM images to the VetCT platform via direct send or via our website. Second, login to the VetCT Platform via the 'Login' button on the website, find your case on our platform and add the history, patient details and submit a new case request. Once our team receives your request, they will report your case within your chosen turnaround time.
How do I get my reports back?
Reports can be viewed on our platform, or via the VetCT App when you are on the go. They will also be emailed to you.
Can I speak to a radiologist?
Yes! You can communicate with our radiologists via webchat on our platform or our App for an unlimited amount of time after case submission.
Ready to try VetCT for yourself?
Simply download our app on either the App Store or Google Play

Simply register for free, then a member of our client success team will contact you to get you started. Or if you'd prefer to use the desktop version please contact us at sales@vet-ct.com and we will set you up with an account

Once your account is created, you're ready to start uploading cases and you can invite other members of your team to view your cases in a shared clinic account. It couldn't be easier